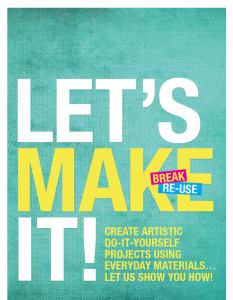 One of the parents of the kids we teach has a fantastic shop called "Let's Make It!", where creativity is fostered and fun is contagious!
"Let's Make It!" teaches children and adults to make useful and artistic items from a variety of materials. The interactive sessions are between one and six hours in length. Participants can learn to make soaps, clocks, greeting cards, indoor gardens, toys, and various other things that they can keep for themselves, or give away as gifts. Most of the project materials are locally sourced/biodegradable.
Click here to see the full brochure!
Social Share