2017 Summer Camps
CDG Centre offers an interactive summer camp for children with special needs. You may select from several summer camp options, depending on the age of your child. Read below to find out why our customers call us the best summer camp for children with autism and special needs.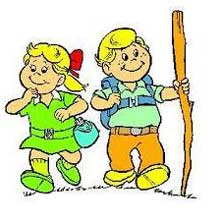 Mini Discovery & Adventure Summer Camp – Ages 2-6 years
Interactive Play, Organized Sports Development, Sports Skills, Sensory Play, Group Play, Social Reciprocity and Interactive Language and Communication Development
This program will introduce your little one to the camp experience and help prepare them for the routines of kindergarten by exposure to the early learning essentials of how to get along with others and to become excited about learning. Campers will learn they are able to do things on their own, without their parents. They have to take responsibility for themselves, for their space, for their belongings, and their whole self-concept starts to improve. They will develop their gross and fine motor skills as they participate in daily sports, outdoor games and crafts. Every day the children will be involved in water play, sand play, music and movement.
Discovery & Adventure Summer Camp – Ages 7-13 years
Team Work, Cooperative Relationship Building, Sports Development, Social Thinking, Organized Sports and Social Language Development
This group will learn to engage with each other in a group dynamic so as to build social relationships which will prosper outside of the camp experience. The campers will participate in a variety of recreational and educational activities that will enhance their self-confidence and create lifetime memories. Some of these could include, cooperative games, skill development activities, recreation and adventure activities and water activities. They will also engage in storytelling in a circle. With close to 1 acre of fenced outdoor space, children and youth get a true outdoor camp experience as they learn to work in teams and develop their cooperative skills through games such as obstacle courses, relays etc. Gross motor development will be targeted on our huge jungle gym and outdoor trampoline all while breathing in the fresh air of the outdoors!
Yoga Program – add-on to Camp – Ages 5 – 12 years
Special yoga program for two weeks this summer as an add-on to our summer camp
Our Yoga instructor Sara has agreed to a special yoga program for two weeks this summer (Aug. 14 – 18 & Aug. 21 – 25) as an add-on to our summer camp. Sara is an Ontario Certified Teacher, but has decided to take her teaching outside of the classroom and embark on a path of health, wellness and mindfulness through sharing her passion and love of yoga with others. Kids' yoga is extremely beneficial in the ways that it can help children to self-regulate, build self-esteem and give them tools that will help them in situations where they may feel particularly overwhelmed or anxious.
Yoga is more than just stretching and moving on a physical level – we allow for more opportunities to breathe more fully, become aware of our bodies and to find that gorgeous light from within that will surely shine once we get laughing and expressing ourselves. Our hope is that each student walks away from class with a pose, activity or breathing technique which can help them in their everyday lives, off their mats. We love to see the benefits that yoga can provide for children.
Leadership Camp – Ages 14-17 years
Skill Development Goals: Leadership Qualities, Self Confidence and Self-Esteem Development, Team Work, Trust Building and Decision Making
Young adults will have the opportunity to develop leadership skills and self-confidence through activities designed to provide them with an opportunity to learn and implement the principles of leadership, mentorship and good sportsmanship through discussions, competitive sports and other recreational activities. The teens will be assigned as camp counsellors to the younger campers for part of the day and will be delegated the task of designing the camp itinerary (from a pre chosen list of activities) for the younger children under the direct supervision of instructor therapists.
They will learn a sense of responsibility through being role models to the younger campers. Camp counsellors will be responsible for helping organize the days schedule, ensure that everyone are active participants in camp activities and help facilitate social relationships among the younger campers through group activities and cooperative games.
For the second part of the day, the young adults will be involved in a curriculum designed to target skill development and growth. This portion of the program involves teens learning to be accountable for projects in which they have invested time, effort and energy helping to instil a sense of achievement, confidence and pride in their abilities.
Ratio with a therapist is 1:6 for kids 5 and older
Ratio with a therapist is 1:5 for kids under 5
Items to Bring to Camp
snacks (peanut free)
lunch (peanut free)
sunscreen (SPF 15 or higher)
hat
reusable water bottle
bathing suit and towel (Discovery & Mini Discovery Camp)
All personal belongings should have names clearly marked on them.
For inquiries and to signup please contact Debbie at 905-237-6717
About CDG's Summer Camp for Special Needs Children
CDG Centre has been serving Richmond Hill and the Greater Toronto Area for over 10 years. Since the year 2000, we have worked with hundreds of children that enjoy our special needs summer camp each year. Whether your child is diagnosed with autism or has a learning disability, you will find that the summer camp at CDG Centre has a warm and welcoming atmosphere that all children enjoy. Its no wonder that many of our customers call us the best summer camp for children with autism and special needs!